5 tags
thefindingaid: The Finding Aid: Black Women at the Intersection of Art and Archiving is an interactive, multi-media dialogue that explores the intersection of experimental art practices and community-based archiving. The event's organization is based on the idea of a finding aid. A finding aid is a document used in archives for accessibility and discovery. We will transform a finding aid from...
6 tags
6 tags
3 tags
5 tags
4 tags
5 tags
5 tags
Historical Tribute: Empress Zewditu
Empress Zewditu of Ethiopia was born on April 29, 1876 as Askala Maryam in the city of Harrar in Enjersa Goro Province, Ethiopia. Zewditu was crowned the queen of kings (Empress) on September 27, 1916 and her cousin, Tafari Mekonnen (future emperor Haile Selassie), was appointed her prime minister. 
14 tags
Tongues of Fire Choir
Tickets are still available for the Tongues of Fire Choir concert! This is presented as part of Blink Your Eyes: Sekou Sundiata Revisited, a city-wide retrospective that pays tribute to the life, work and legacy of artist, poet and educator Sekou Sundiata. Join us at the ApolloTheater on April 27 at 8 p.m. for this lyrical journey as each poet explores the idea of "What's in a...
6 tags
Slave Deeds →
"Property." That's how men, women and children were recorded in slaveholders' deeds. These documents provide invaluable information on the sales that provoked untold miseries and family separations, but can also reveal family ties. Now available online is the rich Register of Deeds of North Carolina's Buncombe County. The records, from 1776 to 1865, are searchable by...
3 tags
5 tags
7 tags
Harlem Resonance Festival Presents Thalia Book...
Join Symphony Space's as it revsits the classic novel: The Street, by Ann Petry, as part of its Thalia Book Club series Featuring: Sapphire (Push), Sharifa Rhodes-Pitts (Harlem is Nowhere), and actress Sonia Manzano (The Revolution of Evelyn Serrano) and other writers explore the gritty, emotional 1946 classic set in Harlem. Actress Roslyn Ruff (The Piano Lesson; The Help) will read an...
3 tags
Columbia University's Community Scholars Program
Columbia University's new Community Scholars Program is seeking nominations and applications for its inaugural class.  The Community Scholars Program is being originated as one of the benefits and amenities to be provided to the local community as part of Columbia's Manhattanville Campus Expansion.  The inaugural cohort will be made up of 5 Scholars and the program will begin in Fall 2013, with an...
4 tags
Historical Tribute: Carter G. Woodson
Carter G. Woodson (born 1875). Convinced that the history of African-Americans was being ignored and misrepresented, took steps to put things right. In 1915 Woodson founded the Association for the Study of Negro Life and History, now the Association for the Study of African American Life and History (ASALH). The association was created to promote and preserve African-American history and culture....
4 tags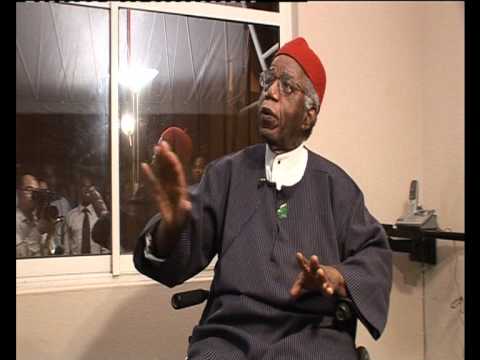 3 tags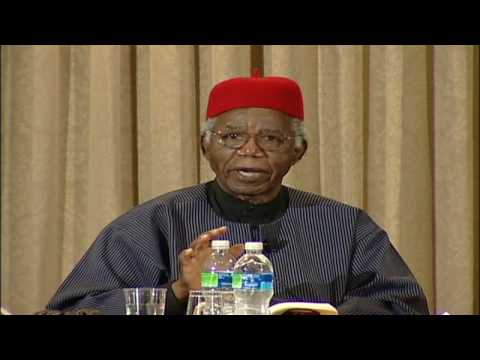 5 tags
Memorial Tribute: Chinua Achebe
The Schomburg Center extends its sincerest regards to the family of the world-renowned novelist and professor Chinua Achebe who passed away on March 21, 2013.  We are thankful for Achebe's contributions and his legacy as the "grandfather of Nigerian literature".
4 tags
Ordinary People BGLA Film Series : Pariah
On April 2 at 6:30 p.m, join us at the Schomburg for our Ordinary People BGLA film series screening of Pariah by Dee Rees. The film is about a Brooklyn teenager exploring her identity, friendships, heartbreak, and family drama. Starring Kim Wayans and the up-and-coming star Adepero Oduye . FREE! http://ow.ly/jtaXf
9 tags
Historical Tribute: Arturo Alfonso Schomburg
The Schomburg Center for Research in Black Culture strives to continuously spread the seed of knowledge to our community. In honor of Puerto Rico's Emancipation Day (Día de la Abolición de Esclavitud—March 22, 1873), we are honoring an important historian, scholar, and activist who was a central figure in collecting and preserving the artifacts, and the experiences and culture of the black...
4 tags
Fresh, Bold, and So Def Women in Hip-Hop
Join us at the Schomburg at 4 p.m. on Sat, March 23, as we highlight the contributions and achievements of women in hip-hop. FREE! If you can't attend in person, stream this event live on NYPL's YouTube channel. For more info click here.
3 tags
Loïs Mailou Jones: A Life in Vibrant Color →
Our latest exhibition, Loïs Mailou Jones: A Life in Vibrant Color, opens on April 19, 2013. For more information, please click here. 
2 tags
9 tags
5 tags
Women's Jazz Festival 2013 Begins on March 4 →
Get your tickets now!
4 tags
BGLA Ordinary People Film Series: A Marlon Riggs'...
The Black Gay & Lesbian Archive's Film and Book series - Ordinary People presents A Marlon Riggs Retrospective - Screening and Panel Discussion Affirmations, Anthem and Non, Je Ne Regrette Rien (No Regret) On Tuesday, February 26, 2013 at 6:30 p.m.  Marlon Riggs (1957-1994) was a gay African-American filmmaker, educator, essayist, and human rights activist. Riggs produced, wrote, and directed...
4 tags
The Exhibition Africans in India: From Slaves to... →
The words 'mind-blowing, awesome, wonderful, eye-opening, truly amazing, inspirational, life changing' are being used by visitors—from as far away as Australia, Ethiopia, France, India, Italy and Spain—to describe the deeply inspring and moving exhibition Africans in India: From Slaves to Generals and Rulers. Come and see for yourself what they have discovered. 
NYPL Wire–The New York Public Library: All NYPL... →
nypl: Because of the rapidly approaching snowstorm, all NYPL locations will close at 5 p.m. today, including the research libraries, Mid-Manhattan Library and Bronx Library Center. Stay safe, and stay tuned here and to other NYPL channels tonight and tomorrow morning for updates on possible hour…
4 tags
4 tags
Watch
Watch live tonight at 6:30 p.m. a conversation with Deborah Willis and Barbara Krauthamer, authors of Envisioning Emancipation: Black Americans and the End of Slavery, a powerful photographic survey of what freedom looked like for black Americans in the Civil War Era. Sam Pollard, director, Slavery By Another Name, will moderate. 
6 tags
Black History Month Exhibition! Africans in India:...
Generals, commanders, admirals, prime ministers, and rulers, East Africans greatly distinguished themselves in India. They wrote a story unparalleled in the rest of the world — that of enslaved Africans attaining the pinnacle of military and political authority not only in a foreign country but also on another continent. In continued celebration of Black History Month, a groundbreaking...
2 tags
2 tags
How to watch, tweet, and follow the 2013... →
5 tags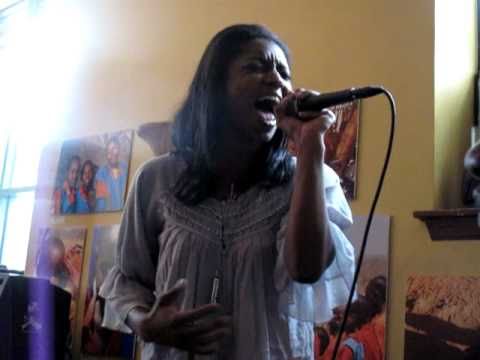 8 tags
Racial Subordination in Latin America
diasporadash: Join Tanya Hernandez (Fordham University), author of Racial Subordination in Latin America: The Role of the State, Customary Law, and the New Civil Rights Response, in conversation with Paulette Caldwell (York University). Hernandez and Caldwell will take a comprehensive look at racial inequality in Latin America. Between the Lines: Tanya Hernandez and Paulette Caldwell Thursday,...
5 tags
5 tags
4 tags
3 tags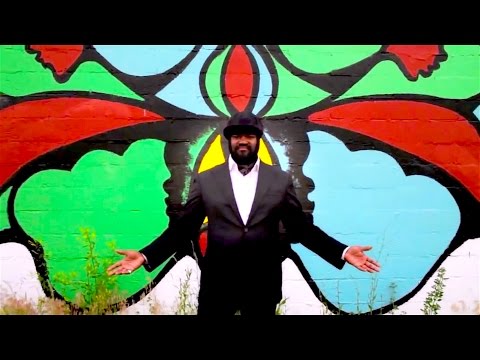 2 tags
3 tags
7 tags
3 tags